Dan Simon, founder of Simon Mediation, is a highly sought after presenter at conferences around the world.  He speaks about transformative mediation and how to handle your own conflicts.  Audiences appreciate his dynamic, interactive style, and his thought-provoking and inspiring presentation. Here are a few of his recent appearances.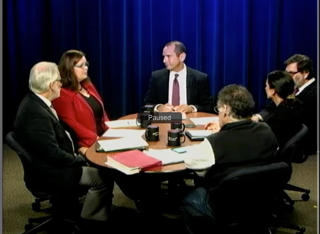 Dan has also made well-received presentations in Rome, Italy and throughout the USA.
Other recent appearances include:
"Introduction to Transformative Mediation," The Mediation Center Training, St. Louis Park, MN, October 2016
"Certified Family Mediation Training", St. Paul, July 2016
"Integrative Law and Transformative Mediation" with J. Kim Wright at International Conference on Transformative Mediation, Dayton, OH, May 2016
"Mediation Methods", Webinar for Minnesota CLE, Minneapolis, April 2016
"The Heart of Conflict" for the Minnesota Association of School Business Officers, Minneapolis, April 2015.
"Introduction to Transformative Mediation," Mitchell Hamline College of Law Mediation Clinic
"Everything You Know about Divorce Mediation is Wrong", Washington County Bar Association, Stillwater, MN, December 2015
"Family Mediators' Best Practices Toolbox", Minnesota CLE Webinar, November 2015
"Mediation Orientations. . . Can They all Be Right?", Minnesota State Bar Association ADR Section, November 2015
"Introduction to Transformative Mediation," The Mediation Center Training, St. Louis Park, MN, October 2015
"New Insights Into Conflict Management", Private Investment Bank, Minneapolis, October 2015