FROM BUSINESS DISPUTE CLIENTS:
"Thank you for being the best help anyone could ever have. I know nothing about mediation, but what I saw you do was unbelievable. As I said before, you are a Blessing." -Barbara Cahill, Minneapolis.
"Thank you for facilitating our meeting today. . . It certainly would not have been as productive without your intervention. I will be happy to share information about your helpful and productive services with friends and colleagues who may be in similar tricky situations." -Shannon Wetzel, Chatsworth, CA.
"You were just exactly what we needed. You cleared up our concerns. We left able to handle the entire process without the need to bring in lawyers. We owe you a big thanks." – Mike Beery, Minneapolis
"You did things that I didn't think were possible. I went in not expecting anything but came out feeling pretty good. Again, thank you." – Laura Von Lange, St. Paul
"Just a note to say thanks for leading us to a resolution. We have agreed to an arrangement with (John) and the deal is signed and the stock buy-out has been completed. I am hopeful things can go smoothly going forward. Again, thanks for your help. I'll keep you in mind for referral possibilities." – K.M.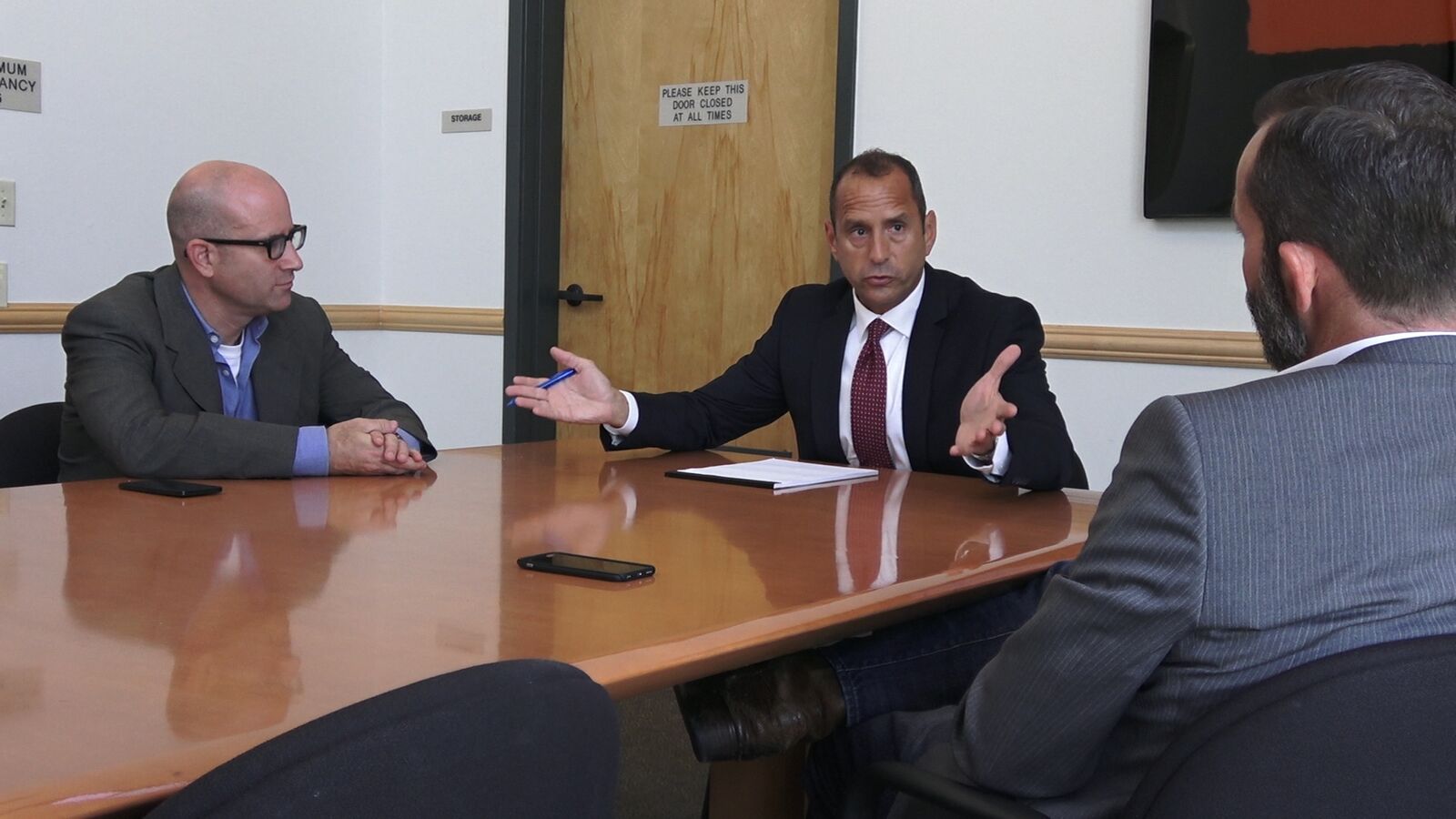 As quoted in Minnesota Law & Politics, Feb. 2000: "There was a larger emotional and psychological issue that had to be dealt with besides the legal issues that was bringing me to court. Dan allowed us to talk to each other. It was mysterious how Dan did it but he knew when and how to come in and guide us. I believe in the humanity of this process."
– L.M.
"Thank you so much for your help and generosity. I will get in touch with (John) and should we run into any obstacles, we will absolutely call you. I will also do what I can to refer you and sing your business' praises to people in the Twin Cities. Will let you know how things turn out. Best Regards, E.P."
– E.P.
"I don't know if you have already heard from elsewhere or not, but (John) and I did reach a settlement. Thank you for all your help. I hope you continue to enjoy and be successful in your practice."
– Q.T.
"I truly appreciate all that you've done and will definitely think of you in the future, if needed by myself or others. You are very good at what you do."
– J.T.
FROM CONFLICT COACHING CLIENTS:
Dan provided me with conflict coaching. He helped me to get clear about how to stand up for myself while remaining compassionate towards the other person. For a lawyer he is incredibly human and a pleasure to work with. I will work with him again if I have any sort of conflict. I highly recommend him.
– Heidi Johnson
FROM DIVORCE AND PARENTING CLIENTS:
Dan. . . I personally want to thank you so much for your help. That was the best conversation Joy and I have had in some time. We talked for an hour more after you left the conversation, and half of that was just catching up on our lives.
Tracy Crockett, Saint Paul, MN.
I just want to say THANK YOU so much for your help and care yesterday.  I am very grateful!
Jodi Elliott, Divorce Client, Hutchinson, MN
Dan was an excellent mediator for my former husband and me as we worked our way through the rocky and painful terrain of separation and divorce. Having a background in both counseling and law, he was able to help us define a working agreement that we both were comfortable with, and one that we could sustain into the future. He respectfully validated both of our perspectives, and encouraged us to set the direction we wanted for our divorce agreement, which encouraged us to work successfully together. Dan is highly knowledgeable and professional, he listened impeccably well and demonstrated genuine caring for us in this dificult process. I would say that working with Dan had a significant healing effect on our post-divorce relationship.
– Divorce Client, Minneapolis
My wife and I were going through the most difficult time in our marriage and were facing the most difficult issue for us: how to raise our daughter. Dan Simon mediated our conflict and helped us get to a better place. He was totally focused and attentive to us, but never imposed his own agenda or interfered with our own process as we struggled to sort things out.
– Marital Mediation Client, Minnetonka, MN
You remind me of my mentors and coaches. . . I appreciate your follow-up, sincerity and understanding. . . you've made the process much easier and helped reduce the stress. . . I'm grateful.
– Nick Andrea, St. Paul
"You were just exactly what we needed. You cleared up our concerns. We left able to handle the entire process without the need to bring in lawyers. We owe you a big thanks."
– Mike Beery, Minneapolis
Words cannot fully express my gratitude for your help! With you mediating, I felt heard for the first time and a sense of empowerment I lost years ago.  And I know my ex and his lawyer also felt great about what you did.
– Leslie Knight, Minneapolis.
"I wanted to say a major big thank-you for your considerable assistance in the process. You helped me be able to start to let go of the marriage . . . You are doing wonderful work, Dan, and I am grateful for having found you!"
– Nancy Anderson, M.A., Minneapolis


I wanted to thank you. . . [we] couldn't have done it without you. . . Thank you for all of your support and patience.
– Rachana Turcotte, St. Paul
"You did things that I didn't think were possible. I went in not expecting anything but came out feeling pretty good. Again, thank you."
– Laura Von Lange, St. Paul
"Thanks for dealing so professionally with a dicey situation this evening. I thought you did a terrific job given the situation you were presented with. You got us a lot further down the line to settlement than I thought likely. I'll pass on my positive experience."
– John Doherty, Minneapolis
"I am unable to express in words all the respect and gratitude I feel toward the ways in which you are a guide through such a difficult transition. Your ethics and caring shine bright. . . you were extraordinarily kind and patient with us."
– Beth Johnson, Minneapolis
"I have to credit you, Dan, for setting the tone for us for this awful but unavoidable process. That one session with you – where you let us know that we were in charge, that legally speaking, the court would probably accept anything we presented as a united front – this guided me throughout. So thank you for setting the pace, the tone, the foundation for a more humane discourse. You provided us the ideological framework we needed to proceed. I can say I acted with integrity and in a way that mitigated damage to my kids."
– Katy Madson
"I am so glad that we went to you rather than fighting it out with lawyers. From the minute I walked into your office, it felt really comfortable. I am still very good friends with his mom and dad; they come to stay at my house for a week a couple times a year. My son has seen his friends in divorce situations; he has told me many times thank you for having a peaceful divorce."
– Linda Liddle, Minneapolis
"Your advice and pleasant demeanor made this a lot easier to do.  I will certainly pass your name on to anyone I know who is getting divorced."
– Sara, Minneapolis
Thanks so much, Dan.  You were incredibly helpful.  Without you, our little differences could have spun out of control into full blown litigation.  I feel very lucky to have found you, and I know [my ex] feels the same.
– Divorce Client
"I don't know if you have already heard from elsewhere or not, but (John) and I did reach a settlement. Thank you for all your help. I hope you continue to enjoy and be successful in your practice."
– Q.T.
"I truly appreciate all that you've done and will definitely think of you in the future, if needed by myself or others. You are very good at what you do."
– J.T.
"And I would also like to thank you for a job well done.  You were a great buffer for us and made an emotional situation much easier to deal with.   I, too, will recommend you to anyone I know who goes through this."
– Divorce Client (Wife)
"I thought we had a good session last night. It's never easy, but you made it as comfortable as could be expected. As I may have mentioned, you are a consummate professional and (Jane) agrees. Thanks for your help with 'our' problem."
– D.I.
"Thank you for taking the added effort to meet with us after our scheduling error.  It reflects well on your commitment to easing the process for your clients.  Your input and calming manner in redirecting questions and clarifying positions accomplished my main goal of a meeting in which both parties were able to check emotions and settle differences. From past experience between my wife and me I believe this would not have otherwise been possible.  I won't hesitate to recommend your services to others in need of mediation."
– Divorce Client (Husband)
"If you ever need to use our case as a reference on how the process works without huge lawyer fees, please feel free to call me. This is a far cry away from the $10's of thousands most people pay when children are involved. I think your approach to focus on the parenting agreement first helped get (Jane) comfortable with the process."
– K.E.
"Thank you so much for your help. Your kind and gentle style has been an essential ingredient to our non-adversarial divorce. You allowed us, and especially [my wife], to show sadness and feelings, and at the same time, gently kept a focus on the financial aspects of a fair and equitable settlement. Quite a difficult job and you are very good at it."
– P.C.
"I want to let you know that (John) and I decided not to divorce or separate and are now doing well together! This is wonderful for both of us and best of all, for our kids.  And the time with you was helpful in a host of ways … intangible and tangible. It brought a reality to our relationship conflict and forced really taking a look at our lives from different angles.  Carry on with the good work … please keep it true to your cause."
– Divorce Client (Wife)
PROFESSIONALS WHO REFER CASES TO ME:
I highly recommend working with Dan Simon for conflict resolution—divorce and parenting, business disputes, family drama, legal madness…
I had the honor of taking mediation training with Dan, several years back, and it has been a great tool that I use with my own consulting services.
– Susan Shehata, Wellness Consultant
I recommend Dan as a mediator and a facilitator for any difficult conversation. He has years of experience in helping people get to the root of their conflict, and it is amazing how each individual benefits from being truly heard. I am always confident in recommending Dan to my clients, whenever the need arises for mediation.
– Ánna Hagstrom, Attorney and Mediator, Minneapolis
Dan is a skilled mediator, focused on supporting the needs and decision-making process of the parties concerning their dispute. The parties, rather than the mediator, direct the process, and ultimately the outcome of the mediation. In addition to providing mediation services, Dan routinely provides mediation training based upon the Transformative model. Dan would be an excellent choice for anyone seeking an alternative to the traditional legal framework for conflict resolution.
– Bonnie Westlin, Attorney, Minneapolis, MN
Dan is a truly righteous, dedicated, outstanding individual. He is patient, trustworthy and has tremendous experience in mediation. Dan Simon would be the mediator to choose.
– Naomi Stal, Attorney, Gualala, CA
Dan has been a trusted friend of mine for many years. He is an exceptional communicator and is very, very good at what he does. I highly recommend Dan, and his 30-hour civil mediation training course for anyone wanting to learn more about Dan's particular brand of mediation- it is eye-opening and has helped me in my practice.
– Jim Webster, Attorney, Olympia, Washington
I am honored and proud to support Dan Simon's process. Some lawyers get too focused on being lawyers and forget that we are people too.  I was involved in a case that I didn't believe would settle in a million years.  Dan mediated and it was resolved.
– Lisa Henry, Attorney, Chestnut Cambronne, Minneapolis, MN


Dan Simon is extraordinarily brilliant and gifted, and he is a profound peacemaking force in this world.
– Tricia Dwyer, Attorney, Minneapolis
In the mediation I experienced with Dan Simon, we only needed 2 hours of a scheduled 3, and the couple came to agreement on all of their issues, and they did so in a way that appeared to make it more likely that they would continue to get along as they raise their kids (and even as they contemplate making another try at their marriage).  Read more
– Maggie Murphy, Attorney, St. Paul, MN
In all of the cases that I have referred to Dan, the clients have been very pleased with him and his process and they have always reached durable settlements very efficiently.
– Marjorie Rapp, Attorney, Minneapolis, MN
"I recently had a phone consultation with another mediator who was working with one of my clients. From the moment we got on the phone, the guy never stopped talking. No wonder my client felt overwhelmed in his presence. When you consult with Dan Simon, he never stops listening. This is what distressed couples need. They do not need another person talking at them or pressuring them into making critical decisions about their lives before they're ready."  (Here's Betsy's website.)
– Betsy Sansby, LMFT, Minnetonka, MN